Wind Octet (1972)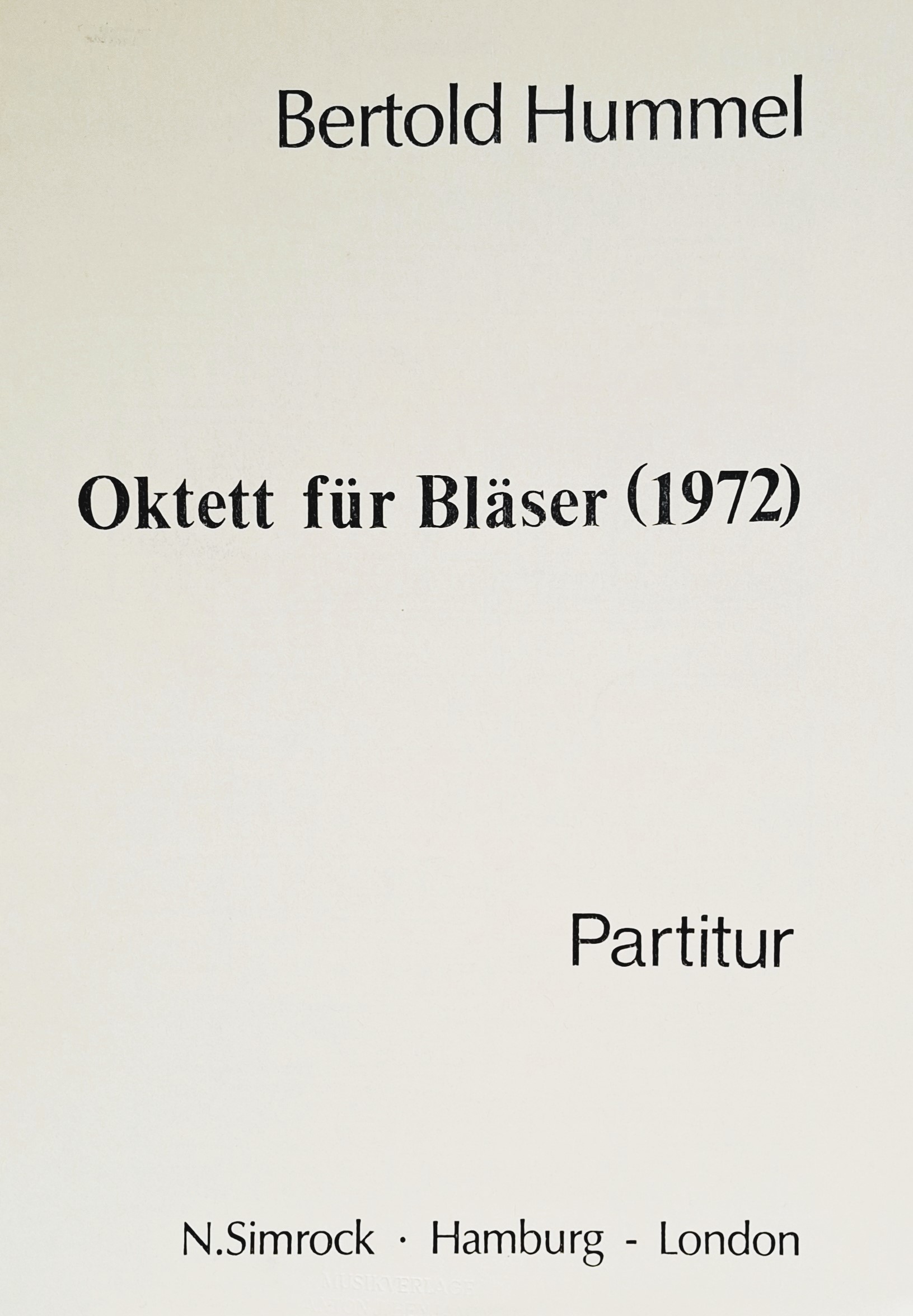 I. Sostenuto

II. Capriccio

III. Invocation and Chorale

IV. Allegro marciale

beginning
Instrumentation: Flute, Clarinet in B flat, 2 Bassons, 2 Trumpets, 2 Trombones
First performance: München 1972
Max Hecker / Eduard Brunner / Karl Kolbinger / Wolfgang Piesk / Willi Bauer / Karl Hertel / Michael Stern / Ernst Giehl
Duration: 22 Minutes
Publisher: N. Simrock Hamburg-London (Boosey & Hawkes)
Score: ISMN M-2211-2077-9
Parts: ISMN M-2211-2076-2
Video: Works by Hummel on youtube
The Wind Octet (1972), op. 47, was a commission for the for the Münchner Bläseroktett - conceived as a programme pendant to Stravinsky's Octet with the same instrumentation.
The 1st movement (Sostenuto) is dominated by a pulsing fields of sound, on which in each case varied thematic formulations are imposed, complementing these in full chromaticism.
In the 2nd movement (Capriccio) the various instrumental groups are set against each other in a virtuoso manner - smelted together - fused into each other, forming briefly beds of sound and chordal columns. Mirror and crab techniques are prevalent.
Invocation and Chorale: an almost rhetorical section leads into four lines of a chorale, each of which is interrupted in recitative style. The original mood is resumed again and ends in a "stationary" sound, fading away into nothing.
Allegro marciale: the predominant elementary march rhythms - not completely free of parodistic elements - are caught up in a field of tension between characteristic motions from the previous three movements. A cadenza for trumpet leads into a condensed reprise.
Bertold Hummel