Sonata brevis for saxophone (E-flat alto) and piano, op. 95a (1991)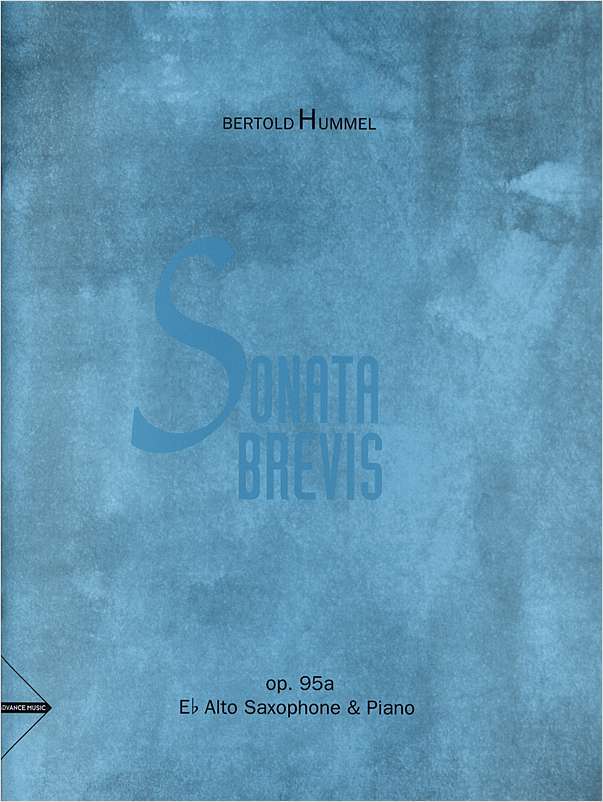 I. Allegro

beginning
II. Sostenuto
III. Presto

beginning
Première: October 28,1993 / Fürth / Schloss Burgfarrnbach
Andrzej Rzymkowski / Gottfried Rüll

Duration: 18 Minutes
Publisher: Schott Music
ADV 7036 / ISMN: 979-0-2063-0687-7

Spektral SRL4-10077

Conventus Musicus CM 105
See also: works by Hummel on youtube
This work in three movements was written in 1991 at the suggestion of the Canadian saxophonist Normand DesChênes.
The character of the opening movement is determined by the sonata form with two themes. The first theme takes on, in the course of its development, a jazz-like diction. In contrast, the second theme has the character of a ländler. As the movement continues, interactions and contrasts between the two themes create charming moments.
The second movement, Sostenuto, has the form of an arch. Above a pedal-point, the melodic material of the movement is presented. Arioso, chorale-like episodes alternate with recitative-like insertions. At the medial section of the movement, the Gregorian hymn "Veni creator spiritus" is heard - played by the saxophone. A substantially reduced reprise closes the movement in extreme pianissimo.
The final movement, Presto, with its variable metrical structure, has a rondo-like character. Three different musical ideas emerge and are tossed together into a colourful mixture. A terse Stretta concludes this playfully virtuoso movement.
Bertold Hummel