10 Piano Pieces for Children op. 56b (1974/79/82)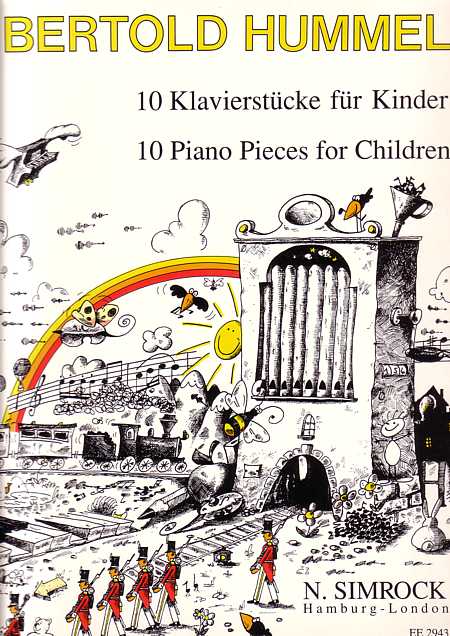 1. Prelude
2. Barrel Organ
5. Ostinato
6. Little Melody
7. Puffing Billy
8. Elegy for a Sparrow
9. Dance in the Moonlight
10. Ball Game
Duration: 12 Minutes
Publisher: N. Simrock Hamburg-London (Boosey & Hawkes)


Musicaphon M 55716
Video: Works by Hummel on youtube
1. Prelude and 6. Little Melody you find here, too: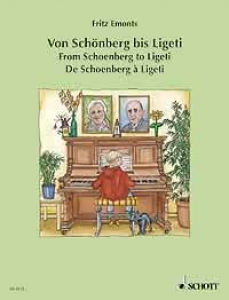 Editors: Fritz Emonts - Rainer Mohrs
From Sch÷nberg to Ligeti
Easy Piano Pieces of the 20th century
Schott Music ED 9478 ISMN: M-001-13220-6

See also: Associated Board of the Royal Schools of Music (ABRSM)
Press
Schools Music Association, Winter 1988, No. 106
This is a most interesting collection of short modern pieces for the young pianist. Twists of harmony and quirky rhythms abound. Several of the pieces (particularly "Ball-Game") exhibit clear and easily understood features of polytonality. Pianistically they are well written for the instrument and lie comfortably under the fingers. Suitable for young players with nimble fingers and a strong rhythmic sense. The edition is clearly printed and musically represents a useful addition to any pianists library.
Jane Magath: The pianist's guide to standard teaching and performance literature, 1995

10 Piano Pieces for Children, Op. 56b Well-written kinesthetically for the piano. Moderately contemporary.
See especially Puffing Bill, Ball Game and Dance in the Moonligth. (Simrock) Level 5-6